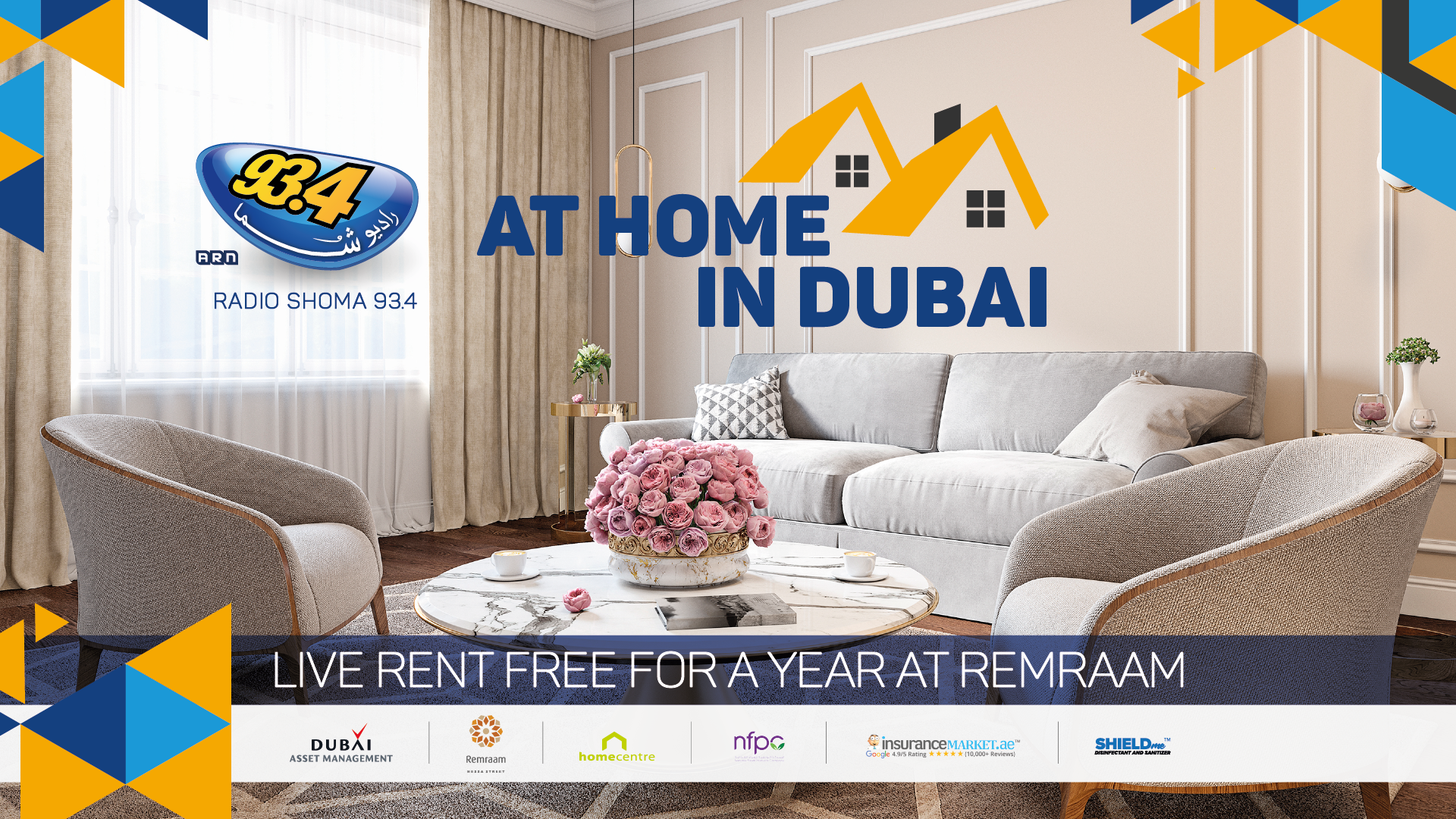 Stay in a one bedroom apartment rent-free for one whole year at Remraam!

ARN, in partnership with Dubai Asset Management, is giving you the chance to live in one of Dubai's best communities!
At Remraam, tranquility is perfectly balanced with convenience and accessibility. It's a place close to everything, yet far from the hustle and bustle of busy city life.

All you have to do is listen to Radio Shoma for the secret sound, and if you guess it right, you'll be part of the grand draw to win this new lifestyle at home in Dubai.
powered by
THE winner 
تماس تلفنی با برنده نهایی ، یک سال اقامت رایگان در یک آپارتمان یکخوابه در مجتمع مسکونی «رمرام» #AtHomeInDubai Thanks to Dubai Asset Management In partnership with NFPC Group Home Centre InsuranceMarket.ae Shieldmeglobal #Shieldme #Shieldmeglobal #AtHomeInDubai

Posted by Radio Shoma 93.4 - Official on Thursday, August 13, 2020