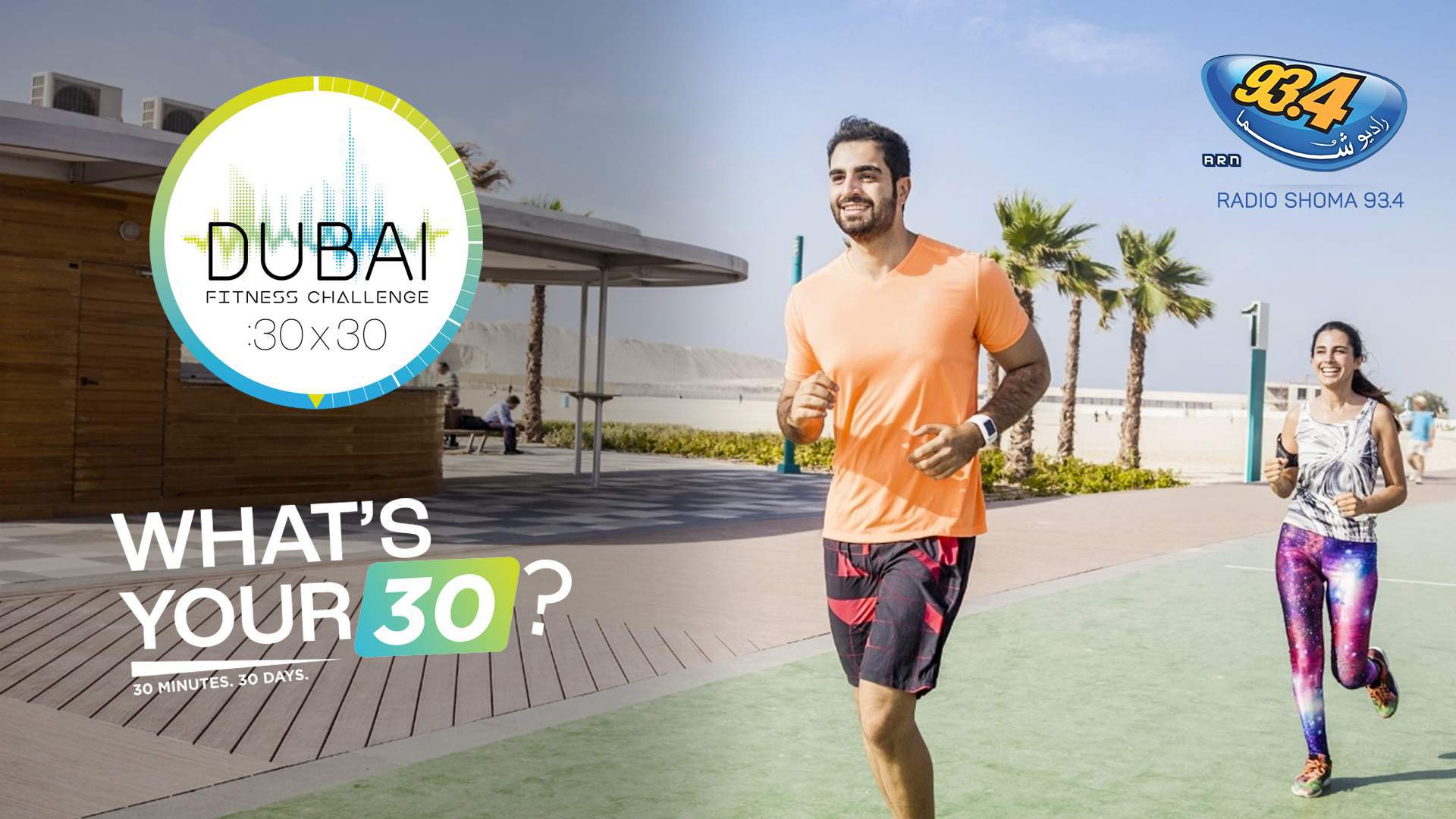 Dubai Fitness Challenge 2020 has kicked off for its fourth edition!
From October 30 to November 28 there will be a mix of virtual and physical events available to take part in. We are all being invited to commit to a minimum of 30 minutes of daily activity for 30 days. Dubai Fitness Challenge 2020 includes a packed calendar of free fitness events, sports activities, health and wellness programmes and virtual sessions across the city, including: 3 dedicated fitness villages, ten community-centric fitness hubs, more than 200 virtual sessions, more than 2,000 free fitness classes across 150 locations in the city plus hundreds of offers and deals.
Public health and safety remain the key focus for Dubai Fitness Challenge 2020 and all physical events will strictly follow social distancing guidelines and hygiene and sanitisation requirements as set by Dubai Government.
This year's programme is calling on participants to discover "What's Your 30?" and embrace an active lifestyle that best fits their unique preferences – regardless of age, ability, interest, fitness level.
DUBAI RUN
On 27 November 2020, Dubai Run will be the biggest fun run in the city. This year, Dubai Run will not be limited to a specific venue. Instead, it will witness the whole city transform into the biggest running track for all.
Everyone is invited to make the Dubai Run their own – choose your own distance, your own location, your own start time and your own running partners. There will be no set starting point – the track is yours to choose in any community or neighbourhood. The start time is also up to you – whether you're an early bird or a night owl. Run, jog or walk along your preferred route, distance, location and starting time with your friends and family – it's all about having fun. Registration is now open on www.dubairun.com.
28 Day Training Programme
To help first-time and routine runners put their best foot forward for the Dubai Run, DFC is launching six 28-day training programmes – beginning on 30 October 2020. These have been specially curated by some of the region's leading professional coaches and athletes.
Coaches include Manal Rostom, Tania Lolla Kaddoura, Abdullah bin Hajjar, Luke Mathews, Lee Ryan and Luke Gaffney. The programmes feature a variety of step-by-step fitness guides for all levels across three distances - 2km, 5km and 10km. The training programmes will be available on the Dubai Run website to provide expert support and mentoring at your fingertips.
REGISTER NOW
To kick-start the Dubai Fitness Challenge experience, register on the Dubai Fitness Challenge website for full access to free city-wide classes, deals and offers in gyms, retail outlets, hotels and health and fitness products.