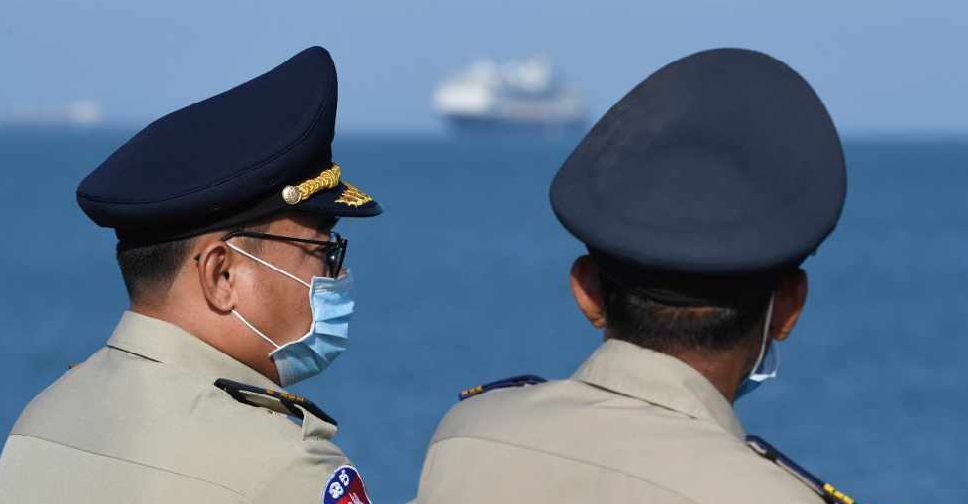 AFP
A cruise ship that was stranded at sea for two weeks over coronavirus fears has finally docked in Cambodia.
The MS Westerdam, which has 1,455 passengers and 802 crew onboard, had been turned away by Japan, Taiwan, Guam, the Philippines and Thailand despite no cases of Covid-19 onboard.
Regular health checks have been conducted so far, the ship operator confirmed.
The ship is set to anchor outside Sihanoukville so Cambodian authorities can carry out health checks, after which passengers will be able to disembark and begin their journey home.
It comes as 175 people on board another cruise liner docked in Japan tested positive for the virus.
The flu-like virus has killed more than 1,300 people so far, with almost all of them in China.