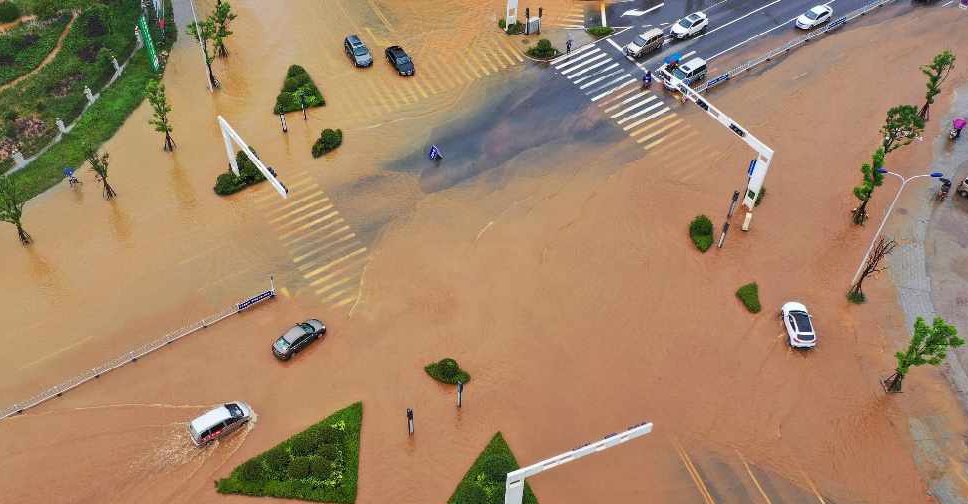 STR / AFP
Nearly 800,000 people have been evacuated across parts of China as torrential rain and floods continue to disrupt train services and destroy homes.
According to the state media, more rain is forecast for the region in the coming days.
Television footage showed half-submerged buildings and flooded streets in some of the worst-hit areas.
The Ministry of Emergency Management estimates that the rain has caused losses of 2.69 billion yuan ($392 million), with 126,100 hectares (311,600 acres) of farmland damaged.