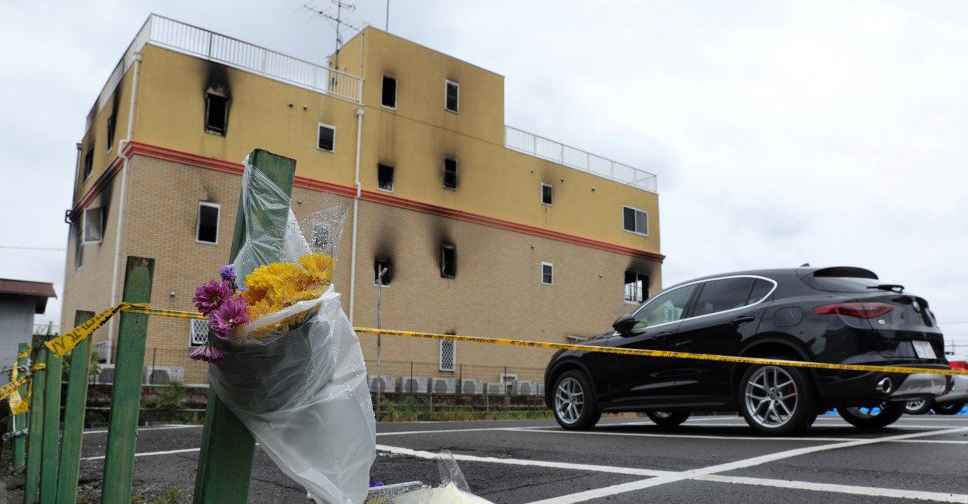 Tributes being left outside the burnt studio complex in Kyoto / BUDDHIKA WEERASINGHE / AFP
Japanese police have identified the detained suspect as Shinji Aoba but he has not yet been arrested.
Media reports say the 41-year-old man seemed angry and shouted "Die!" before he poured a flammable liquid on the entrance to Kyoto Animation headquarters and set it ablaze on Thursday.
The suspected arsonist shouted that he had been plagiarised and had reportedly planned the attack on an animation studio.
The fire was put out nearly a day later, killing 33 people and injuring 10 others in Japan's worst mass killing since 2001.
Japan's Kyodo news agency reported that when the suspect was detained, he confessed to the police and claimed the studio had stolen his novel.