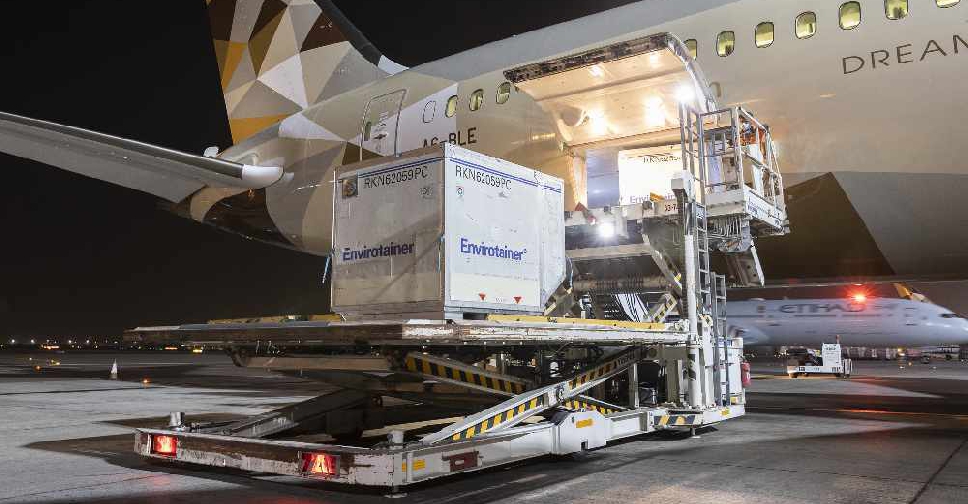 WAM
Abu Dhabi has become the first city in the world to receive the new antiviral treatment for COVID-19.
This follows a landmark agreement between the Department of Health - Abu Dhabi, the country's leading Group Purchasing Organisation (GPO), Rafed, and global innovative biopharmaceutical company, GlaxoSmithKline (GSK).
Sotrovimab is now available as an early treatment solution for certain categories of coronavirus patients in the UAE.
Studies have shown that the medicine can help prevent hospitalisation and death in 85 per cent of early detected cases and has proven effective against all known variations to date.
The intravenous therapy can be used to treat adults and children above the age of 12 who meet certain criteria and are at risk of suffering from severe COVID-19 symptoms.

The UAE Ministry of Health and Prevention (MoHAP) issued its endorsement of the new GSK medicine after a national assessment, which followed the Food and Drug Administration's (FDA) emergency use authorisation of the drug.
Led by @DoHSocial, in collaboration with GlaxoSmithKline and Rafed, and following approval by @mohapuae, AbuDhabi is the first place globally to receive Sotrovimab, a new anti-Covid-19 medication shown to prevent severe illness and death in 85 per cent of cases treated early. pic.twitter.com/xGhUTXE2Bm

— مكتب أبوظبي الإعلامي (@admediaoffice) June 16, 2021