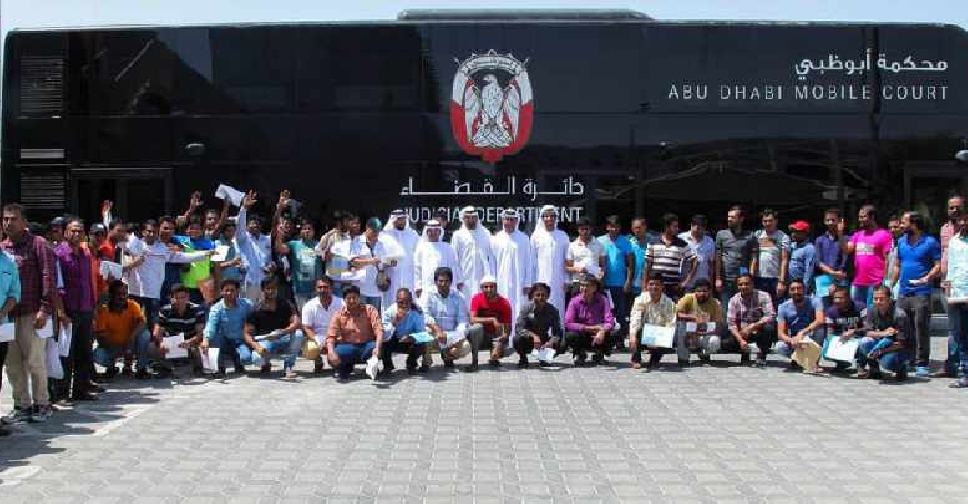 @ADJD_Official/ Twitter
Abu Dhabi's mobile court system is proving to be a huge success in settling workers' complaints.
It has helped resolve a collective labour dispute involving 781 workers.
All the legal procedures were completed on a specially converted bus that passes through labour accommodations.
Arrangements were made to recover the workers' dues, transfer them to other companies and also provide air tickets for those wishing to return home.
The Abu Dhabi Judicial Department cleared the cases in collaboration with the Ministry of Human Resources and Emiratisation.