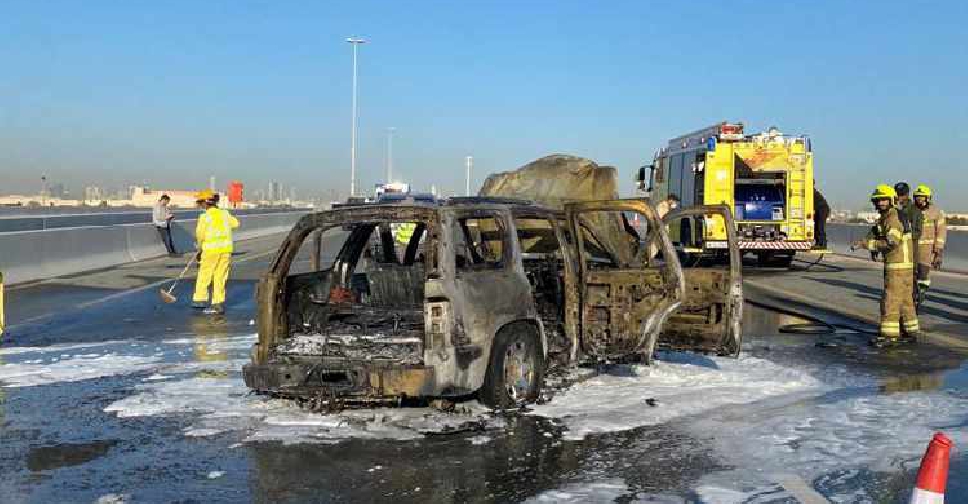 Dubai Civil Defence
Dubai authorities were quick on the scene after a car burst into flames on the Al Qudra bridge on Wednesday morning.
Teams from the Dubai Civil Defence rushed to the site on Emirates Road after they were alerted about the incident at 7:57 am, and doused the flames at 8:29 am.
No injuries were reported in the incident.