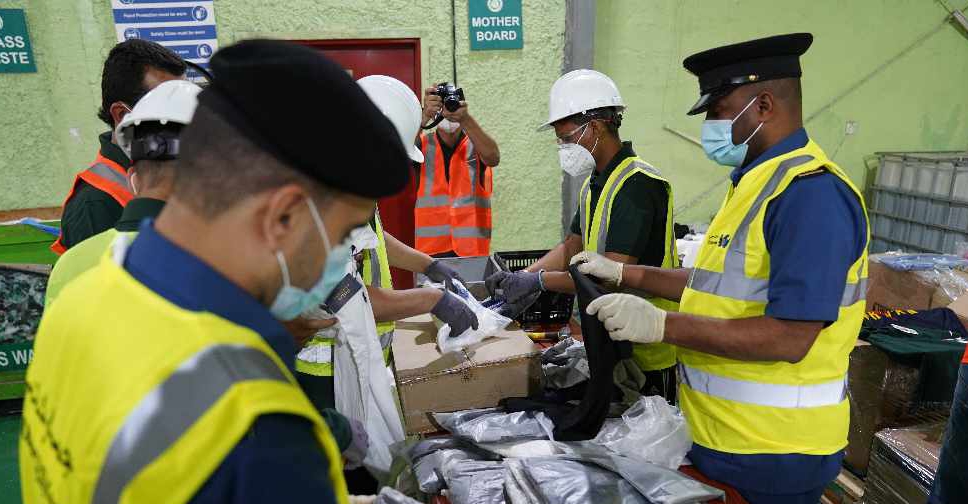 @DXBMediaOffice/ Twitter
Counterfeit products worth an estimated AED 1 million have been recycled by Dubai Customs.
As many as 134,000 items replicating 42 different brands have been given a new lease of life.
The seized goods included bags, clothes, watches, gloves, glasses and car filters.
The recycling process was carried out in the presence of diplomatic mission representatives of the US, Germany, Japan and the UK.
"Recycling allows us to convert unusable counterfeit goods into valuable commodities, while protecting the environment in terms of reducing landfill and the carbon dioxide emissions associated with incineration," said Yousef Ozair Mubarak, Director of the Intellectual Property Rights Department at Dubai Customs.
"Our priority is to prevent the entry of these goods into the country, and for this we work closely with the diplomatic missions," he added.
.@DubaiCustoms recycles 134,000 counterfeit items for 42 brands, street value AED1.018mhttps://t.co/bXRgu1OlUz pic.twitter.com/QoX7ja9GNs

— Dubai Media Office (@DXBMediaOffice) April 21, 2021