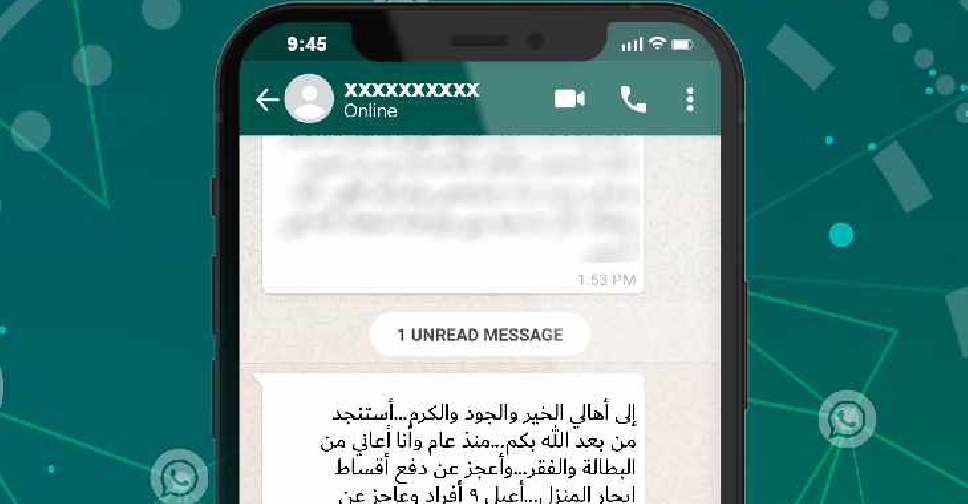 Supplied
Dubai Police are once again urging the public not to sympathise with beggars.
The latest reminder comes following the arrest of an Arab national for seeking alms via WhatsApp.
Officials have called on people to watch out for such cyber-beggars who target their victims through social media platforms, especially during Ramadan.
"Cyber-beggars start begging for things like financial aids or 'Iftar' meals so people would feel for them or show compassion," said Colonel Ali Salem, Director of the Anti-Infiltrators Department at the General Department of Criminal Investigation.
"Members of the public should not fall for such scams, and should know that local authorities and charities indeed help the truly needy and provide them with social support or train them for work," he added.
Col. Salem has also urged citizens and residents to donate only to official charities, and to report beggars on 901 or through Dubai Police App's 'Police Eye' service.
#DubaiPolice arrests man for 'Online Begging' via WhatsApp pic.twitter.com/gcYMUJhP5A

— Dubai Policeشرطة دبي (@DubaiPoliceHQ) April 21, 2021