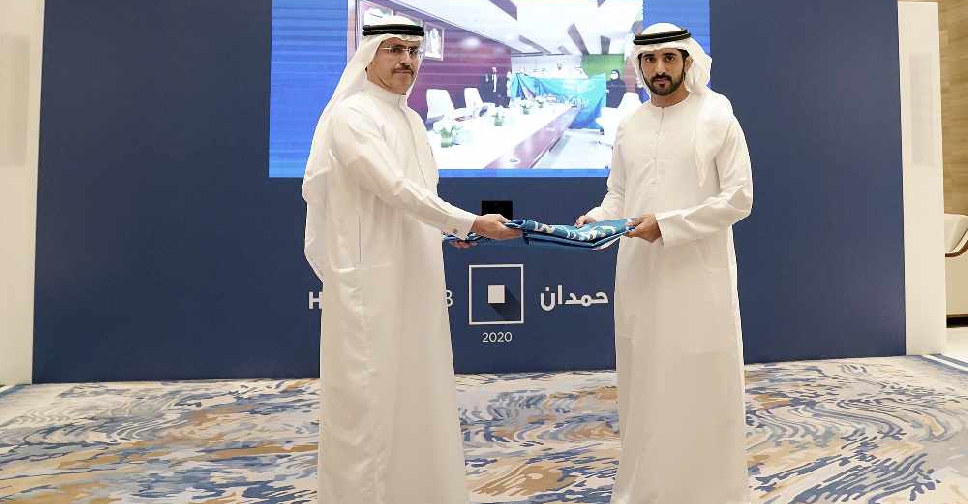 Twitter(@DXBMediaOffice)
The Crown Prince of Dubai has handed over the flag for the Hamdan Bin Mohammed Program for Government Services 2020 to the Dubai Electricity & Water Authority (DEWA).
His Highness Sheikh Hamdan Bin Mohammed bin Rashid Al Maktoum, who is also the Chairman of Dubai Executive Council, gave DEWA the flag after it won 'Best Government Initiative Award' for its 'Smart Living' initiative.
"Today, I was proud to see the dynamic efforts made by gov't entities to achieve customer happiness - the ultimate indicator of quality service. Best of luck to DEWA for being recognised by the Hamdan bin Mohammed Program for Smart Gov't for its Smart Living initiative," said Sheikh Hamdan.