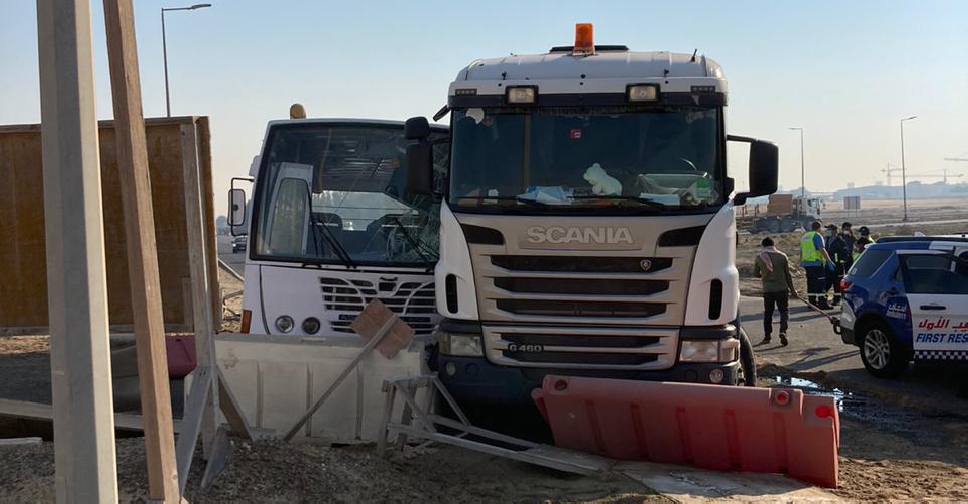 Supplied
Twenty-seven people were injured after a bus carrying workers collided with a truck in Dubai on Wednesday morning.
According to Dubai Police, the accident occurred at around 8:30 am in Jebel Ali Industrial Zone's Techno Park area.
Brigadier Saif Al Mazrouei, Director of the General Traffic Department at Dubai Police, said four people had moderate injuries and 23 suffered minor injuries.
He added that the accident took place because the two vehicles failed to maintain a safe distance.
#أخبار | إصابة 27 شخصاً بإصابات متفاوتة في حادث اصطدام بين حافلة وشاحنة

التفاصيل:https://t.co/uxnmyyfSFr#أمنكم_سعادتنا #نتواصل_ونحمي_نبتكر_ونبني pic.twitter.com/6yHwv8nXKI

— Dubai Policeشرطة دبي (@DubaiPoliceHQ) January 13, 2021