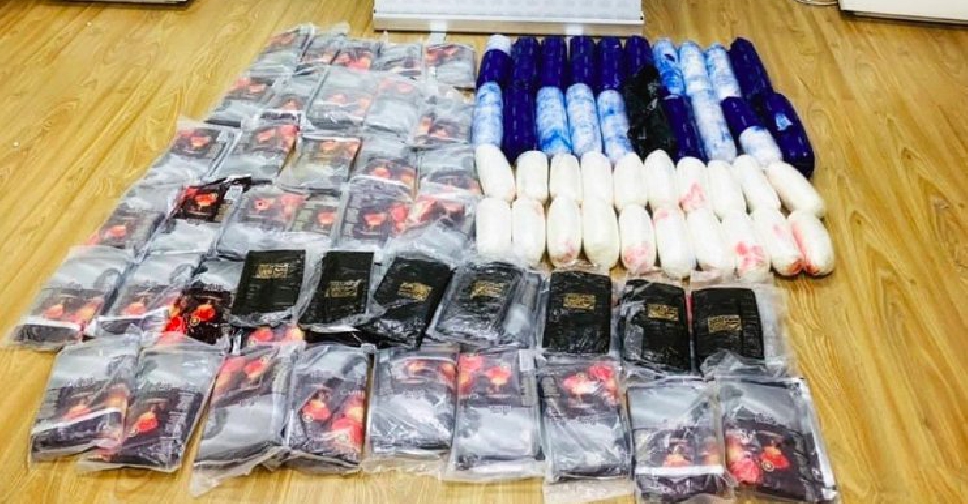 Twitter/DubaiCustoms
In a major operation, Dubai Customs foiled an attempt to smuggle 76.31 kg of illegal substances into the emirate.
The AED 47.5 million worth of drugs, comprising 30.15 kg of crystal meth and 46.16 kg of hashish, were found skillfully stashed inside an inbound container at Hamriya Port.
A special task force swung into action after intelligence data flagged the shipment as "high risk".
They meticulously tracked the movement of the shipment, and used K-9 sniffer dogs to uncover the illegal substances.
The on-site mobile laboratory screened the recovered contraband for drugs.
"Our strong customs intelligence along with the use of advanced scanning equipment and inspection technologies have been instrumental to deterring several drug trafficking attempts," said Ibrahim Kamali, acting executive director of Customs Inspection Division at Dubai Customs.
The new seizure is part of a comprehensive 'Safe Nation' campaign launched by Dubai Customs' Sea Customs Centres Management to clamp down on drug smugglers.
Last November, Dubai Customs officers foiled an attempt to smuggle 662 kg of drugs onboard a dhow.