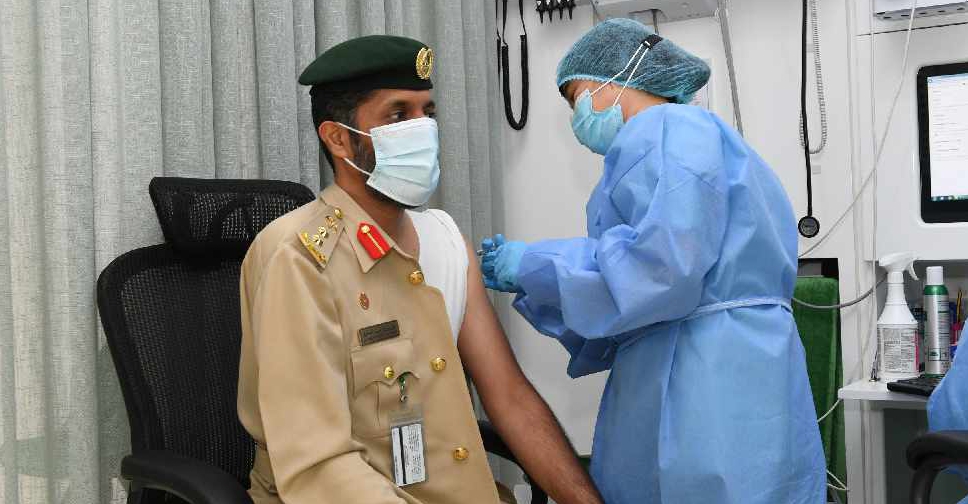 Supplied
Senior officials, policemen and other employees of Dubai Police are continuing to receive the COVID-19 vaccine.
It's part of a free nationwide vaccination campaign targeting citizens and residents.
Dubai Police thanked the nation's leaders for their efforts in ensuring the safety of frontline workers and all other segments of society.
Officers and employees also lauded the efforts of the medical staff at the Dubai Police Health Centre, who have been working tirelessly to provide the vaccines and conduct related examinations.