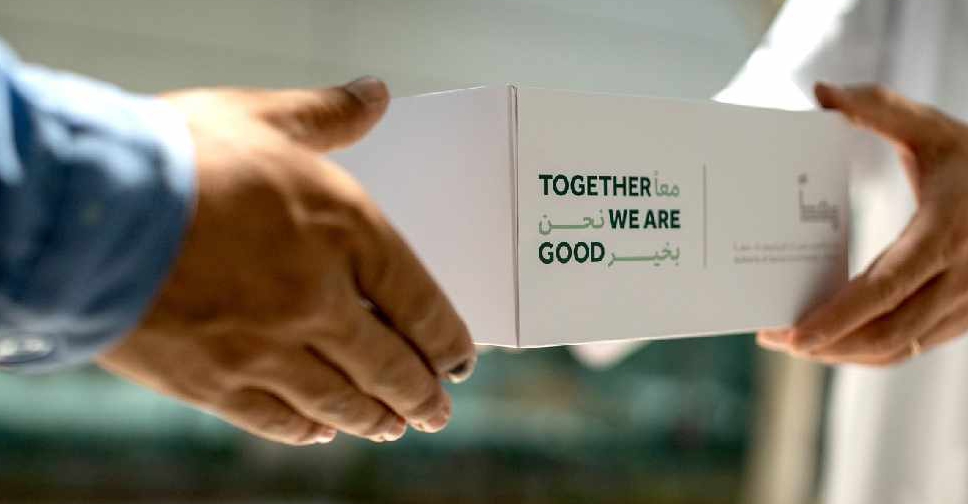 WAM
World Business Times has acknowledged Abu Dhabi's "Together We Are Good" programme, launched by Authority of Social Contribution – Ma'an, as a leading initiative in uniting the community during the pandemic.
The global research company says the scheme positively impacted more than 400,000 beneficiaries in the emirate.
In a special report titled 'Abu Dhabi COVID-19 Relief Efforts – Symbolising the Principles of Human Fraternity,' the firm analysed how a set of nine selected countries, considered leaders in the world of giving and charity, addressed the challenges of social relief posed by the COVID-19 pandemic.
Benchmarked against the other nations' responses, the survey provided greater insight into how Ma'an acted decisively to bring communities together through financial and in-kind contributions, channelling funds across the four key pillars of education, health, food and basic needs.
With more than AED 439 million in financial contributions, 'Together We Are Good' was placed in the top three in terms of funds raised (equivalent of US$120 million) behind Kuwait and Canada.
Altogether, more than AED 1 billion was raised, including in-kind contributions.
The programme also came second for average funds raised per capita ($41 per person), behind Bahrain and level with Kuwait, while ranking first for contributions from private donors.
The report recognised that the scheme made two unique contributions compared to the other countries.
Firstly, it was the only fund in the education sector to support the payment of tuition fees for students whose parents were struggling to pay as a result of the crisis.
Secondly, it was the only fund in the health sector to support frontline workers to protect their families by providing them with accommodation in hotels.
The report highlighted the Abu Dhabi community's generosity as a pivotal factor in the success of "Together We Are Good" along with Ma'an's strategic partnerships with a number of organisations to ensure the funds were distributed effectively to those in need.
According to the report, it was a "vital lifeline" for many including "expat blue colour workers."
Vesna Obradovic, Managing Director at World Business Times, said, "Following the WHO's announcement of the rapidly developing coronavirus situation around the world, Abu Dhabi was notable among governments in that it quickly mobilized its resources to fight the virus and provide economic relief where it was needed.
"The response was the "Together We Are Good" programme, created by the Authority of Social Contribution – Ma'an. Its three main objectives were to improve the effectiveness of the community response; increase social participation and contributions by means of a community-centred communications campaign, and channel these contributions to those people most affected by the pandemic."
Obradovic added, "As the report states, the programme was a great success. It is a leading example of a government-led response to a crisis that activates the entire community and provides a positive and measurable impact on hundreds of thousands of residents."
نالت مبادرة "معاً نحن بخير" اعترافاً دولياً كبرنامج رائد في معالجة التحديات الملحة الناجمة عن وباء كورونا، إذ ترك أثراً إيجابياً في حياة 400 ألف شخص #في_أبوظبي، وفق تقرير @WBTMedia عن جهود مكافحة الوباء في إمارة أبوظبي: https://t.co/h3g2Fn5OW8 pic.twitter.com/f8YLY8PQHi

— هيئة المساهمات المجتمعية: "معاً" (@maanabudhabi) March 3, 2021