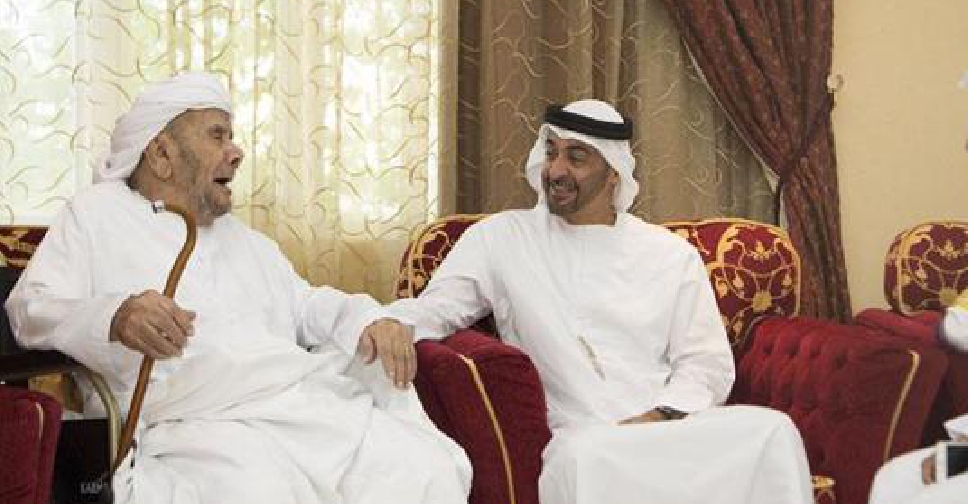 WAM
His Highness Sheikh Mohamed bin Zayed Al Nahyan, Crown Prince of Abu Dhabi and Deputy Supreme Commander of the UAE Armed Forces, has been paying tribute to the late traditional medicine practitioner Aqeeda Ali Al Muhairi.
Al Muhairi died on Saturday at the age of 100.
In a post on social media, His Highness said Al Muhairi was a loyal and honourable son of the UAE, who served his country with distinction for decades.
Learning the art of traditional medicine from his grandmother, Al Muhairi dedicated 70 years of his life to healing people from across the community.
He also had a wide knowledge of the sciences, culture and society, as well as the geography of Abu Dhabi, Al Ain and Dubai.
In addition, Al Muhairi supported the discovery and maintenance of Falaj water systems, providing a reliable source of irrigation in Al Ain.
Al Muhairi was honoured with an Abu Dhabi Award for his work.
Aqeeda Ali Al Muhairi was a loyal and honorable son of the UAE, who served his country with distinction for decades. My heartfelt condolences go to his family and relatives. May God have mercy on him. pic.twitter.com/5pCUCuZm2q

— محمد بن زايد (@MohamedBinZayed) January 2, 2021