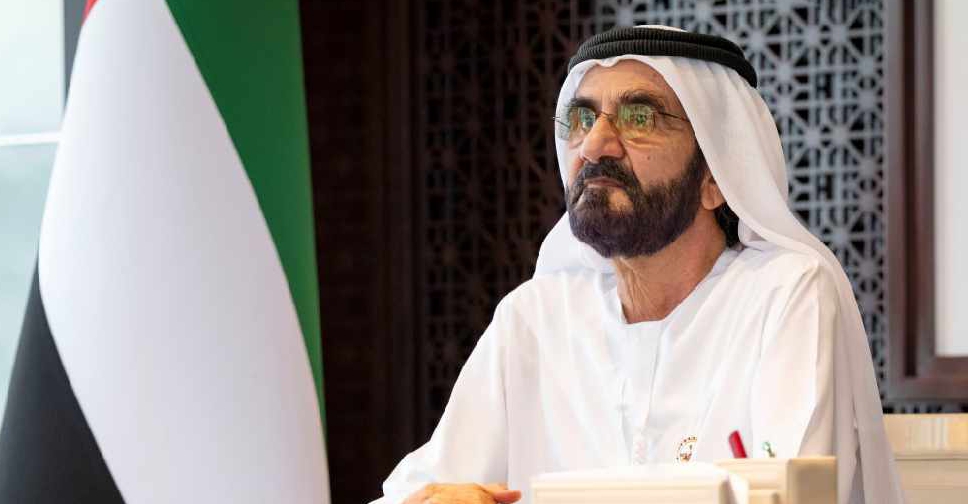 File Pic
Fifty per cent of UAE government service centres will be converted into digital platforms within two years.
That's according to His Highness Sheikh Mohammed bin Rashid Al Maktoum, Vice-President and Prime Minister of the UAE and Ruler of Dubai, as part of a restructuring plan to adapt to a post-coronavirus future.
Taking to Twitter, he said the new government structure has been approved and supported by His Highness Sheikh Mohamed bin Zayed Al Nahyan, Crown Prince of Abu Dhabi and Deputy Supreme Commander of the UAE Armed Forces.
Sheikh Mohammed added that 50 per cent of federal agencies will be merged with each other or within ministries.
الإخوة والأخوات بعد التشاور مع أخي محمد بن زايد رعاه الله الذي بارك الهيكل الجديد للحكومة ووجه بتسخير كافة الموارد للحفاظ على مكتسباتنا .. وتسريع مسيرة التنمية في بلادنا.. وبعد اعتماد أخي رئيس الدولة حفظه الله نعلن اليوم عن الهيكل الجديد لحكومة الإمارات .. pic.twitter.com/BbgMaL2Pbp

— HH Sheikh Mohammed (@HHShkMohd) July 5, 2020
Here are some of the changes:
The establishment of the Ministry of Industry and Advanced Technology to develop the industrial sector. It will be merged with Emirates Authority for Standardization & Metrology (ESMA) and will be led by Dr Sultan Al Jaber
The establishment of the Ministry of Energy and Infrastructure by merging Ministry of Energy with the Ministry of Infrastructure. It will oversee the Zayed Housing Programme and the Federal Authority for Land and Maritime Transport. Oil Minster Suhail Al Mazroui will be the head.
Three ministers will be in-charge of the Ministry of Economy - Abdullah bin Touq as Minister of Economy, Ahmed Belhoul as Minister of State for Business and SMEs and Dr Thani al Zeyoudi as Minister of State for Foreign Trade
The National Media Council and the Federal Youth Foundation will be merged to form the Ministry of Culture and Youth. It will be led by Shamma Al Mazrouei, Minister of State for Youth, and Noura Al Kaabi, Minister of Culture and Youth.
State news agency WAM will be under the Ministry of Presidential Affairs
The Federal Water and Electricity Authority (FEWA), Emirates Post, and Emirates Transport and Emirates Real Estate Corp will be merged to become the Emirates Investment Authority
The General Pension and Social Security Authority will be merged with the Ministry of Community Development
The National Council for Social Security Fund will be headed by Obaid Al Tayer
Minister of Food Security Mariam Almheiri will join Ministry of Presidential Affairs
Ahmed Juma Al Zaabi will be Minister of FNC Affairs
Sheikh Nahyan bin Mubarak will continue as Minister of Tolerance
Ohoud Al Roumi takes on as Minister of State for Government Development and The Future
Omar Al Olama will be Minister of State for Digital Economy and A.I.
Ahmed Al Mansouri will be head of the government's digital services
Mohammed Hamad Al-Kuwaiti will take over as head of cyber security for UAE government
Minister of Food Security Mariam Almheiri will join the Ministry of Presidential Affairs
Establishment of UAE Government Media Office, led by Saeed Al-Itir
تعيين الأخت مريم الحمادي أميناً عاماً لمجلس الوزراء.. والأخ محمد سلطان العبيدلي رئيساً للشئون القانونية في حكومة الإمارات .. والأخ أحمد ماجد البدواوي أميناً عاماً مساعداً.. أمامهم مهمة لتطوير الأمانة العامة لمجلس الوزراء .. ثقتي بهم كبيرة .. والرهان عليهم لا يخيب.. pic.twitter.com/apbizs1azk

— HH Sheikh Mohammed (@HHShkMohd) July 5, 2020
ملف الأمن الغذائي سيبقى أولوية عبر وزيرين .. وزيرة الدولة للأمن الغذائي والمائي لمتابعة مخزوننا الغذائي الوطني والاستثمار في تكنولوجيا الغذاء والعلاقات الدولية في هذا المجال.. ووزير البيئة في دعم المزارعين ورعاية وتطوير ثرواتنا السمكية والحيوانية.. pic.twitter.com/fLUwhbZ9eT

— HH Sheikh Mohammed (@HHShkMohd) July 5, 2020