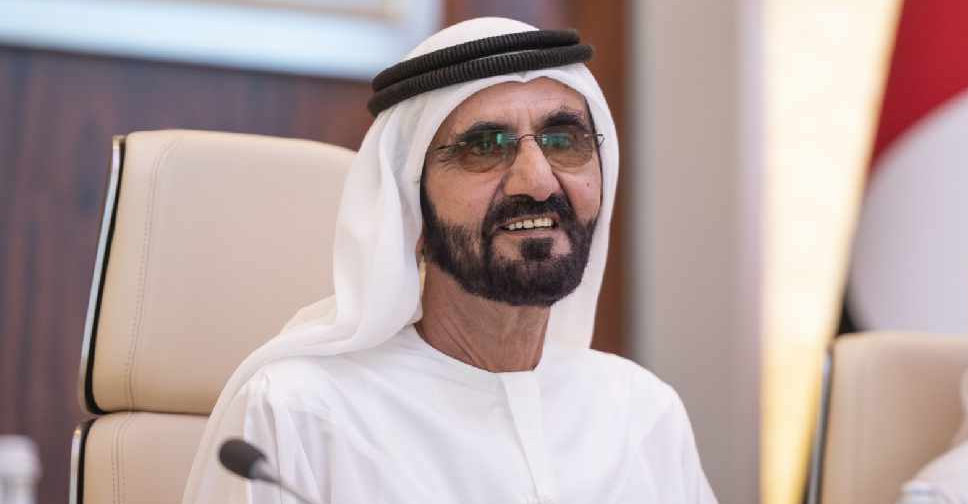 File Picture
His Highness Sheikh Mohammed bin Rashid Al Maktoum, Vice-President and Prime Minister of the UAE and Ruler of Dubai, has shared a special message to mark the 15th anniversary of his ascension.
Taking to Twitter, Sheikh Mohammed said he worked to "accomplish the vision of his brother, President His Highness Sheikh Khalifa bin Zayed Al Nahyan".
"I did my best to serve the UAE," he added.
Recalling many of the "amazing things" that happened over 15 years, Sheikh Mohammed noted that the UAE economy has grown into the second biggest in the Arab world and is best at attracting foreign investments regionally.
The UAE passport has also won the recognition as the strongest in the world, with 95 per cent of residents feeling safe to live here.
His Highness noted that the federal budget has more than doubled at 130 per cent, with investments in housing at AED 40 billion; education at AED 140 billion; social development programmes at AED 94 billion and health and prevention at AED 50 billion.
Sheikh Mohammed also credited the hardwork put in by "thousands of teams, at the local and federal levels".
الإخوة والأخوات .. أبناء شعب الإمارات .. نكمل ١٥ عاماً في ٢٠٢١ في رئاسة حكومة دولة الإمارات .. عملنا على تحقيق رؤية أخي رئيس الدولة حفظه الله .. وبذلنا وسعنا لخدمة شعب الاتحاد .. هذه رسالتي .. https://t.co/P8ViMHoyyE

— HH Sheikh Mohammed (@HHShkMohd) January 3, 2021
To mark the occasion, Sheikh Mohammed highlighted the UAE's prominent achievements over the past 15 years:
The UAE is the second in the world in the field of financial efficiency. The federal budget was increased by 130 per cent. The UAE also leads the world in 121 indicators across various fields.
The UAE passport is one of the strongest in the world. Survey results show that 95% of all residents feel safe in the country.
The UAE has one of the highest percentages of accredited hospitals worldwide. It also tops world rankings in terms of providing access to electricity and high-speed internet to its population.
The UAE economy is the second-largest in the region in terms of size, attracting numerous foreign investments.
The UAE leads the Arab world in terms of rule of law and efficiency of judicial processes.
Education in the UAE is one of the best in the region; with the emirates spending over AED 8 billion on research and development in 2020.
The country's healthcare network ranks third in the world based on patient satisfaction.
During the last period, the federal government has allocated AED 40 billion into housing, AED 140 billion in education, AED 94 billion in social development, and AED 50 billion in the health and community protection sector.
The country has carried out a massive legislative reform process with over 50 new and progressive laws passed.
It has transitioned over 2,500 government services to digital platforms, solidifying the UAE's position as a smart country.