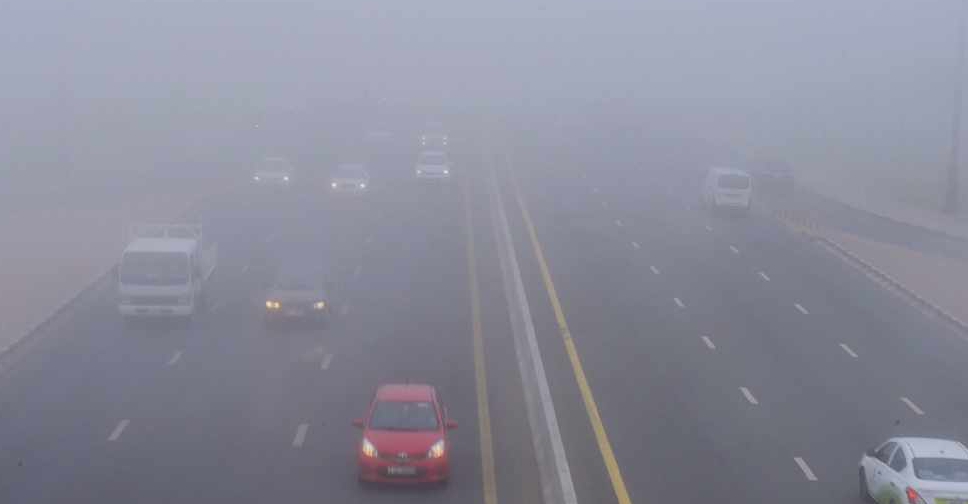 File picture
Abu Dhabi Police have banned trucks, heavy duty vehicles and buses from the roads during foggy conditions, and warned motorists to drive safely in another morning of low visibility.
Drivers who fail to comply will be fined AED 500 and receive four points.
One person died and eight others were injured in a vehicle pile-up in Abu Dhabi on Tuesday.
Police said motorists had failed to maintain a safe distance
Fog is causing low visibility again and the National Center of Meteorology has called for everyone to take all precautions on the roads.
The Center says internal and coastal areas will be affected until 10AM.
Abu Dhabi Police warned drivers to follow the advice on the electronic boards.
Speed limits have been reduced to 80 kilometres per hour on the following roads; Abu Dhabi-Al Ain, Maktoum bin Rashid between Al Smeeh and Dubai, Mohammed bin Rashid Abu Dhabi-Dubai, Abu Dhabi-Sweihan and Al Fayah.
#أخبارنا | #شرطة_أبوظبي: 403 مخالفة "سير الشاحنات والمركبات الثقيلة أثناء #الضباب " خلال 24 ساعة.https://t.co/zQrY7CD1iD pic.twitter.com/jhfwCbwJmS

— شرطة أبوظبي (@ADPoliceHQ) January 19, 2021