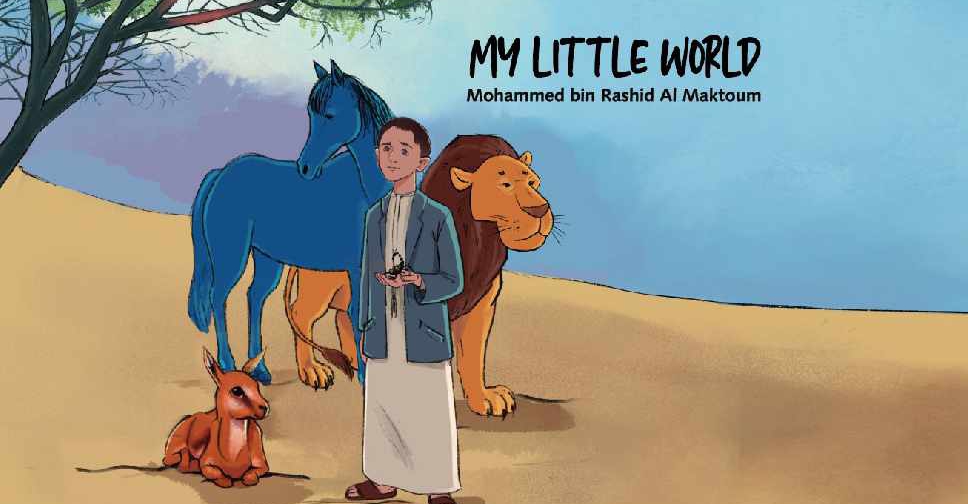 WAM
Dubai Media Office has launched a book written by His Highness Sheikh Mohammed bin Rashid Al Maktoum, Vice President and Prime Minister of the UAE and Ruler of Dubai.
Titled, 'My Little World', the book is a collection of five short stories based on the early life experiences of Dubai Ruler.
In his book, Sheikh Mohammed recounts incidents that shaped his outlook and values. The richly anecdotal stories share the life-changing lessons he learnt from past events.
Dedicated to the children in the age group of 6-9 years, it has been written in English and Arabic accompanied by pictorial illustrations.
صاحب السمو الشيخ محمد بن راشد آل مكتوم: "إلى أبنائي وبناتي، عندما كنت صغيراً، سعيت دائماً لتعلُّم مهارات جديدة، وخضت مغامرات عديدة في البر والبحر، وها أنا انقلها لكم يا أبنائي لتُلهمكم وتمنحكم متعة القراءة."

من كتاب #عالمي_الصغيرhttps://t.co/2eU9pzEzR3 pic.twitter.com/JvaOsAthhr

— Dubai Media Office (@DXBMediaOffice) January 9, 2021
Through a story, 'Camping with Scorpions,' His Highness speaks about his interactions with his mentor Humaid who taught him to hunt, train and treat injured falcons.
January 9, 2021
In another story 'My Friend, the Lion,' he talks about the night when he opened his eyes to see a lion in his room.
'My First Horse', underlines the value of dedication and hard work while 'My Cave of Treasures', talks about His Highness's determination to transform the room into his personal space for contemplation, brainstorming and experimentation.
January 9, 2021
In a special tribute to his mother, Sheikh Mohammed shares a story of how he took a lone baby gazelle he found in the desert to safety. The story 'My Mother, Like No Other' talks about how our mothers are irreplaceable in our lives.
#عالمي_الصغير.. كتاب جديد لصاحب السمو الشيخ محمد بن راشد آل مكتوم pic.twitter.com/qPmvsj4RPs

— Dubai Media Office (@DXBMediaOffice) January 9, 2021