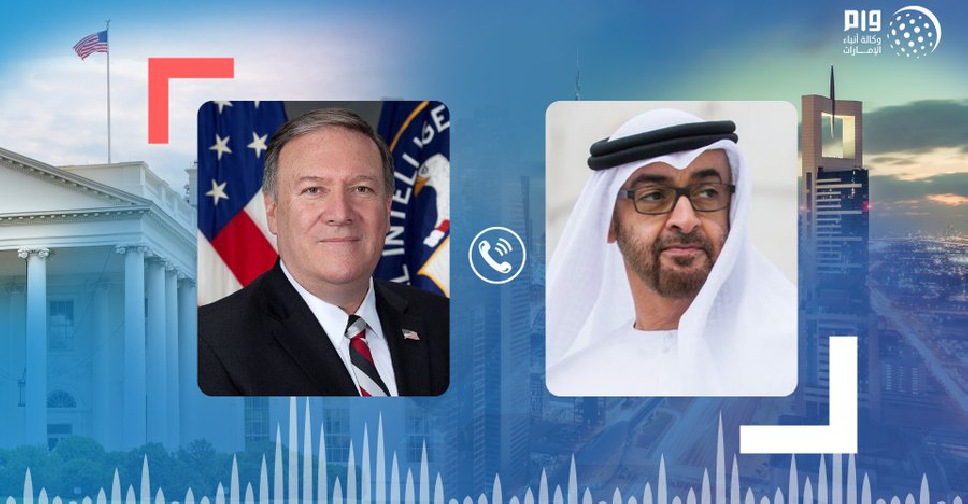 WAM
The US Secretary of State has praised the UAE for the steps its taken to contain the spread of COVID-19.
According to the national news agency WAM, Mike Pompeo spoke over the phone with His Highness Sheikh Mohamed bin Zayed Al Nahyan, Crown Prince of Abu Dhabi and Deputy Supreme Commander of the UAE Armed Forces.
His Highness offered his condolences to the Secretary of State for those who have died from the pandemic in the US.
They also discussed the potential for cooperation between the UAE and the US to tackle the threat of coronavirus.