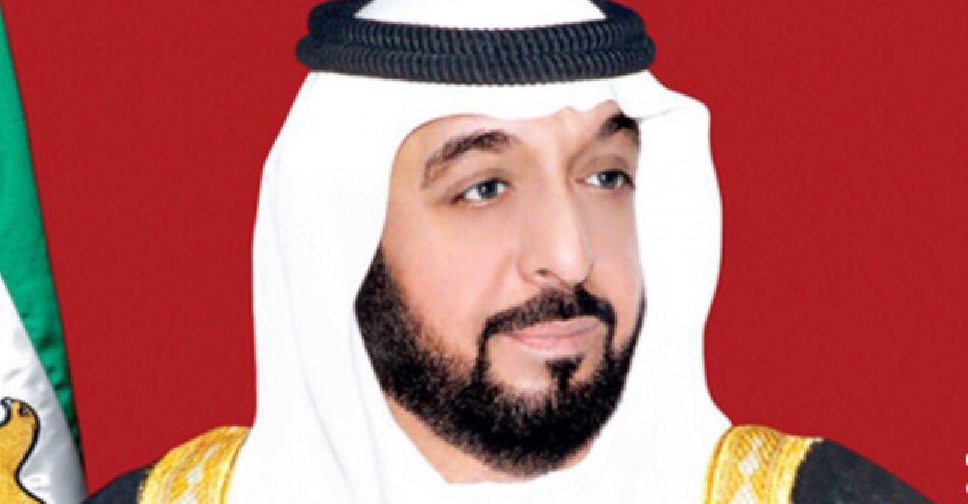 WAM
President His Highness Sheikh Khalifa bin Zayed Al Nahyan has approved the new structure of the UAE Government.
His Highness Sheikh Mohammed bin Rashid Al Maktoum, Vice President and Prime Minister of the UAE and Ruler of Dubai, on Sunday announced the UAE Cabinet reshuffle as part of plans to prepare the country for a post-coronavirus future.
The announcement was made over several tweets published on Sheikh Mohammed's official twitter account.
New ministries were established, while several existing ones were merged with each other or within ministries.
It established the Ministry of Industry and Advanced Technology to develop the industrial sector in the UAE. It also merged the Ministry of Energy with the Ministry of Infrastructure Development to become the Ministry of Energy and Infrastructure and merging the Zayed Housing Programme and the Federal Transport Authority-Land & Maritime with the new ministry.
As per the announcement, the Federal Electricity and Water Authority, Emirates Post Group, Emirates General Transport Corporation and Emirates Real Estate Corporation will be attached to the Emirates Investment Authority to prepare a new government investment strategy for the next stage.
The National Media Council and the Federal Youth Authority with the Ministry of Culture and Knowledge Development were merged to create the Ministry of Culture and Youth.
Moreover, the General Authority for Pensions and Social Security has been merged within the Ministry of Community Development. It also established the National Social Security Fund to manage security funds under the umbrella of the Emirates Investment Authority.
The Federal Authority for Human Resources was attached to the Office of the Prime Minister and the National Qualifications Authority was merged with the Ministry of Education. The Insurance Authority has been merged with the Securities and Commodities Authority under the chairmanship of the Minister of Economy.

Sheikh Mohammed also announced the creation of the post of Minister of State for Digital Economy, Artificial Intelligence and Remote
Work Applications, highlighting that the future work environment in medicine, education and trade will change dramatically.

Furthermore, His Highness announced the establishment of the UAE Government Media Office.

Here's the list of ministers

1. His Highness Sheikh Mohammed bin Rashid Al Maktoum, Vice-President, Prime Minister and Minister of Defence
2. Lt. General Sheikh Saif bin Zayed Al Nahyan, Deputy Prime Minister and Minister of Interior
3. Sheikh Mansour Bin Zayed Al Nahyan, Deputy Prime Minister and Minister of Presidential Affairs
4. Sheikh Hamdan bin Rashid Al Maktoum, Cabinet Member and Minister of Finance
5. Sheikh Abdullah bin Zayed Al Nahyan, Minister of Foreign Affairs and International Cooperation
6. Sheikh Nahyan bin Mubarak Al Nahyan, Minister of Tolerance and Coexistence
7. Mohammad bin Abdullah Al Gergawi, Cabinet member and Minister of Cabinet Affairs and the Future
8. Ahmed Juma Al Zaabi, Minister of Federal Supreme Council Affairs
9. Abdul Rahman bin Mohammad bin Nasser Al Owais, Minister of Health and Prevention and Minister of State for Federal National Council Affairs.
10. Dr. Anwar Mohammad Gargash, Minister of State for Foreign Affairs
11. Obaid Humaid Al Tayer, Minister of State for Financial Affairs
12. Reem Ebrahim Al Hashemi, Minister of State for International Cooperation
13. Suhail Al Mazroui, Minister of Energy and Infrastructure Development
14. Dr. Abdullah Mohammad Bel Haif Al Nuaimi, Minister of Climate Change and the Environment
15. Sultan Ahmad Al Jaber, Minister of Industry and
Advanced Technology
16. Sultan bin Saeed Al Badi, Minister of Justice
17. Hussain bin Ibrahim Al Hammadi, Minister of Education
18. Mohammed bin Ahmad Al Bawardi, Minister of State for Defence Affairs
19. Noora Mohammad Al Kaabi, Minister of Culture and Youth
20. Jameela Salem Al Muhairi, Minister of State for Public Education
21. Nasser bin Thani Al Hamli, Minister of Human Resources and Emiratisation
22. Hessa Bint Eisa Bu Humaid, Minister of Community Development
23. Abdullah bin Touq Al Marri, Minister of Economy
24. Maitha Salem Al Shamsi, Minister of State,
25. Ahmad Abdullah Humaid Bel Houl Al Falasi, Minister of State for Entrepreneurship and SMEs
26. Thani Ahmad Al Zeyoudi, Minister of State for Foreign Trade;.
27. Uhoud Khalfan Al Roumi, Minister of State for Government Development and the Future
28. Shamma Suhail Fairs Al Mazroui, Minister of State for Youth Affairs
29. Zaki Nussaibah, Minister of State
30. Mariam Bint Mohammad Al Muhairi, Minister of State for Food and Water Security,
31. Sarah bint Yousuf Al Amiri, Minister of State for Advanced Technology
32. Omar bin Sultan Al Olama, Minister of State for Digital Economy, Artificial Intelligence, and Teleworking Applications
33. Ahmad Ali Mohammad Al Sayegh, Minister of State