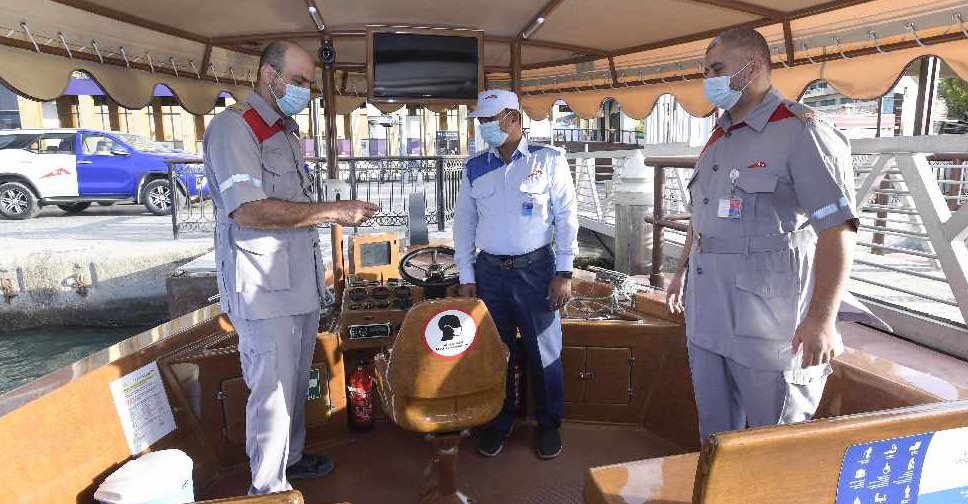 Supplied
Abra drivers in Dubai are being educated about the best marine transport practices and the precautionary measures against COVID-19.
The Roads and Transport Authority (RTA) has held a workshop to raise awareness among 35 drivers operating at Sabkha and Baniyas marine stations.
The sessions focused on aspects related to safety and hygiene, customer service, and how to deal with violators.
"Abra drivers had been briefed on violations such as the use of an expired driving permit, disregard to Abra queuing at the station's platform, reckless driving, lack of cleaning and maintenance of the interior and body of Abra, disregard to the maximum number of riders, collection of excess fare, overnight staying onboard the Abra, failure to wear the uniform, poor personal hygiene, and failure to comply with the safety and security measures in place," said Saeed Al Balushi, Director of Passengers Transport Activities Monitoring at the RTA's Public Transport Agency.
"The importance of this workshop is highlighted by the increased public use of Abras during these cooler days," he added.
#RTA has held a workshop to educate drivers of Abras operating at Sabkha and Baniyas marine stations about the precautionary measures against the Covid-19 and the best marine transport practices in this regard. https://t.co/6pqh6VIL3f pic.twitter.com/Byt9ZR0EbE

— RTA (@rta_dubai) January 7, 2021