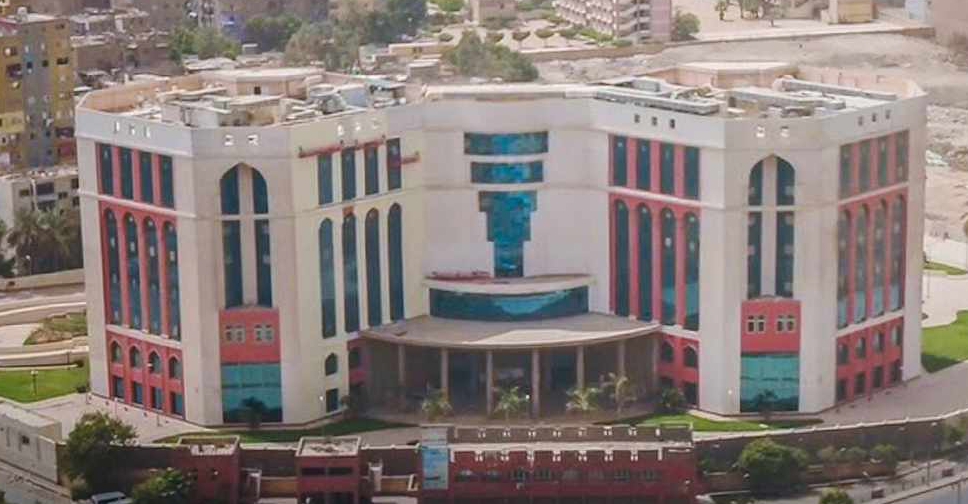 twitter/(@TheBigHeartUAE)
A total of AED 1.15 million is being donated to hospital and education facilities in Egypt by the Sharjah-based organisation, The Big Heart Foundation (TBHF).
It follows a directive from Her Highness Sheikha Jawaher bint Mohammed Al Qasimi, wife of His Highness the Ruler of Sharjah and Chairperson of the TBHF.
Funds worth AED 1,044,000 are being given to the Al Nas Charitable Hospital to ramp up its services, providing new transport for staff and patients, including a fleet of ambulances.
One of the largest medical centres in the region, the facility is located in Cario's suburb of Shubra Al-Kheimah and is managed by the non-profit Al Joud Foundation.
It delivers services free of charge to all patients in accordance with the latest global standards.
Al Nas Hospital has the potential to develop into a regional hub in the treatment of cardiopathic children, receiving patients and training doctors from other African countries.
The remaining AED 114, 699 of the donation will go towards education for non-enrolled primary-level students in villages near Luxor.
It will cover costs for pupils aged between 6 and 14 to take classes in drama, reading and drawing.
It will also pay for their school uniforms as well as extra teaching staff.
The project, initiated by Misr El Kheir Foundation in September this year, will conclude later in 2021.
Mariam Al Hammadi, Director of TBHF, said, the Foundation's "support for two projects in the healthcare and education sectors in Egypt is aligned with our recognition of the importance of these vital sectors in the development of low-income communities and enhancing the quality of life for their members, while also supporting the economy through competent human capital to raise its competitiveness and sustainability."
Al Hammadi added that TBHF is committed to focuses on long-term sustainable projects that have a direct impact on communities and play a pivotal role in laying the foundations for a bright future.
She noted that TBHF will continue to develop its strategy to become more responsive to communities' needs and contribute to achieving the Sustainable Development Goals.
TBHF has allocated AED 1.15 million to fund two humanitarian projects in #alEgypt. AED 1,044,000 will ramp up the services offered by Al Nas Hospital, while AED 114, 699 will enhance the learning outcomes of non-enrolled children from primary education in Luxor.
#thebigheartuae pic.twitter.com/tTUH0ShVXk

— TheBigHeartUAE (@TheBigHeartUAE) January 3, 2021