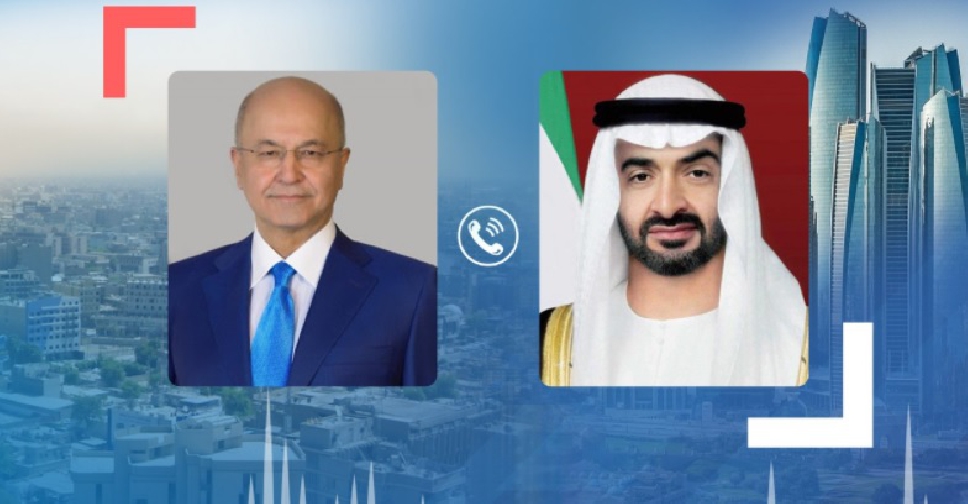 WAM
His Highness Sheikh Mohamed bin Zayed Al Nahyan, Crown Prince of Abu Dhabi and Deputy Supreme Commander of the UAE Armed Forces, reaffirmed UAE's support for Iraq in a call with the country's president Dr Barham Salih.
The leaders discussed ways to address the effects of the pandemic on Iraq's health sector and economy.
They also underlined the importance of peace, stability and development for the Middle East region.
Salih expressed his gratitude towards Sheikh Mohamed for the support shown to restore Iraq's stability along with solidifying the role played by state departments at all levels.