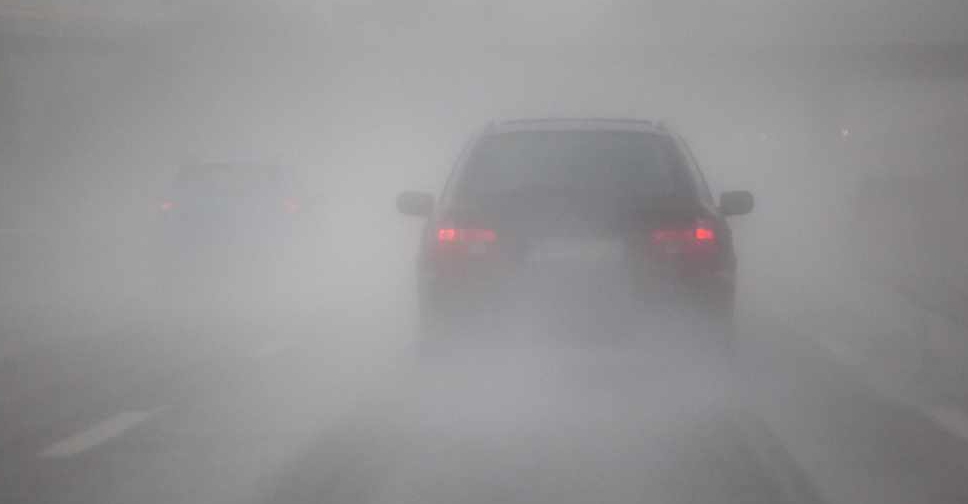 File picture
Motorists are being urged to exercise caution on the roads as heavy fog reduces visibility again in parts of the UAE.
In posts on social media, Abu Dhabi Police said drivers must follow the latest instructions on the electronic information boards.
Speed has been reduced to 80 kilometres per hour on the Mohammed bin Rashid and Maktoum bin Rashid road between Abu Dhabi and Dubai.
It's also been reduced on the Sheikh Khalifa International road between Al Mafraq and Al Ghwaifat, and on Sheikh Khalifa bin Zayed between Yas and Saadiyat Islands, as well as on the Abu Dhabi Al Ain road.
In addition, Dubai Police and Sharjah Police are warning drivers to maintain their distance and take extra care on external and internal roads.
#Urgent | #Warning #Fog
Speed reduction system activated to 80 Km/h on Shk.Khalifa International (Al Mafraq - Al Ghwaifat) & Shk.Khalifa bin Zayed (Yas - Saadiyat)

— شرطة أبوظبي (@ADPoliceHQ) January 18, 2021