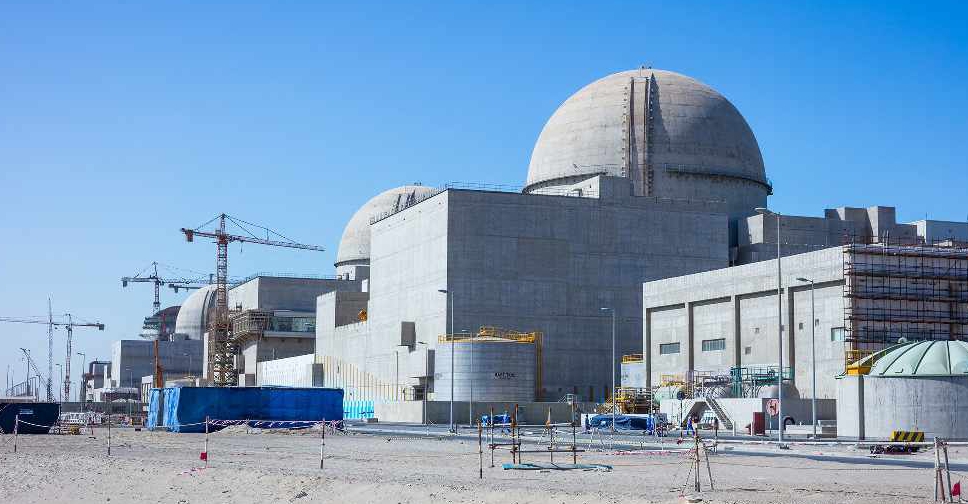 Supplied (File photo)
The UAE's first nuclear power plant has moved a step closer towards starting operations.
The Federal Authority for Nuclear Regulation (FANR) has issued an operating licence for Unit 1 of the facility, located in Abu Dhabi's Al Dhafra region.
Nawah Energy Company has been granted the permit for 60 years.
The decision was taken after reviewing the plant's layout and location as well as the reactor's design, cooling systems, security arrangements, emergency preparedness, radioactive waste management and other technical aspects.
When completed, the Barakah nuclear plant will have four reactors. It will be the first commercial nuclear power station in the Arab region.
The UAE leaders took to Twitter to highlight the milestone.
محطة جديدة وصلتها الامارات كأول دولة عربية ستبدأ في تشغيل محطات الطاقة النووية السلمية ... أصدرت الدولة اليوم الرخصة الأولى لتشغيل أولى هذه المحطات في براكة والتي ستبدأ العمل قريباً. تتوالى الإنجازات بسواعد أيدي أبناء الإمارات .. وأبارك لأخي محمد بن زايد هذا الإنجاز التاريخي ..

— HH Sheikh Mohammed (@HHShkMohd) February 17, 2020
Today marks a new chapter in our journey for the development of peaceful nuclear energy with the issuing of the operating license for the first Barakah plant. As we prepare for the next 50 years to safeguard our needs, our biggest strength is national talent.

— محمد بن زايد (@MohamedBinZayed) February 17, 2020
"Today's announcement is another milestone for the UAE, culminating efforts of 12 years towards the development of the UAE Nuclear Energy Programme to which FANR played a significant role to turn this vision into reality," said Ambassador Hamad Al Kaabi, UAE Permanent Representative to the International Atomic Energy Agency, IAEA, and Deputy Chairman of the Federal Authority for Nuclear Regulation.