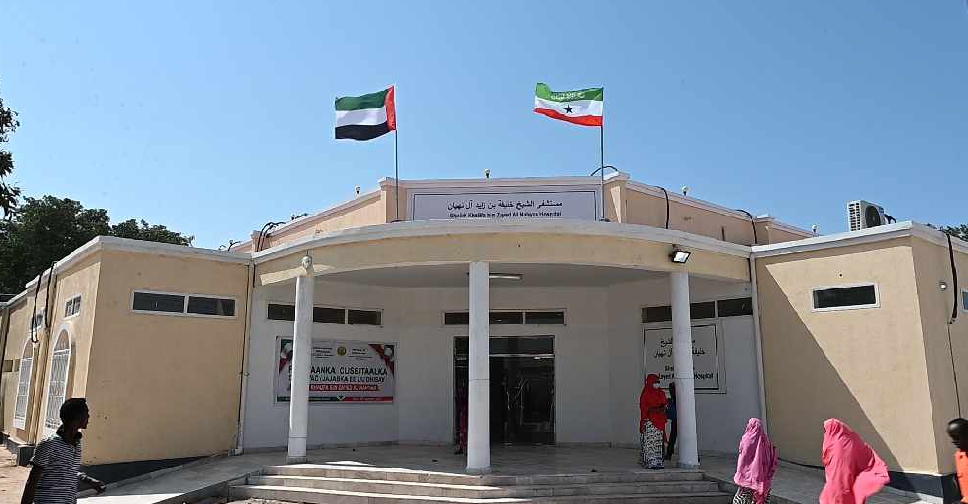 WAM
A delegation from the UAE's Khalifa bin Zayed Al Nahyan Foundation has opened two hospitals in the Republic of Somaliland.
They visited the country to open the Sheikh Khalifa bin Zayed Al Nahyan Hospital in the city of Berbera, northwestern Somalia.

It has a capacity of 40-beds and has been equipped with both modern medical devices and a backup generator.

The second hospital launched in the city of Burao has a 40-bed capacity as well and specialises in women, childbirth and neonatal care.

The move comes in line with the directives of President His Highness Sheikh Khalifa bin Zayed Al Nahyan, and the support of His Highness Sheikh Mohamed bin Zayed Al Nahyan, Crown Prince of Abu Dhabi and Deputy Supreme Commander of the UAE Armed Forces, and the direct follow up of His Highness Sheikh Mansour bin Zayed Al Nahyan, Deputy Prime Minister, Minister of Presidential Affairs and Chairman of the Foundation.

The country's Health Minister thanked the UAE leadership for funding the project, saying that it will significantly improve the health care being provided to women and newborn babies.