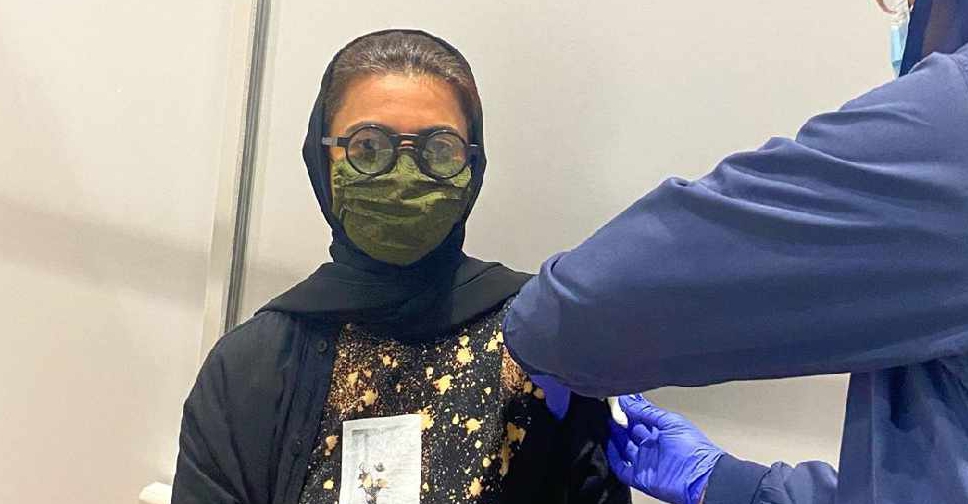 nak/ Instagram
Noura Al Kaabi, Minister of Culture and Youth is the latest official in the UAE to receive the COVID-19 vaccine.
The minister posted a picture of herself on Instagram, with a caption praising the nurse who gave her the shot.
"Thank you Nurse Ozma, from Lahore! She's been working in the UAE for the past 18 years," the caption read.