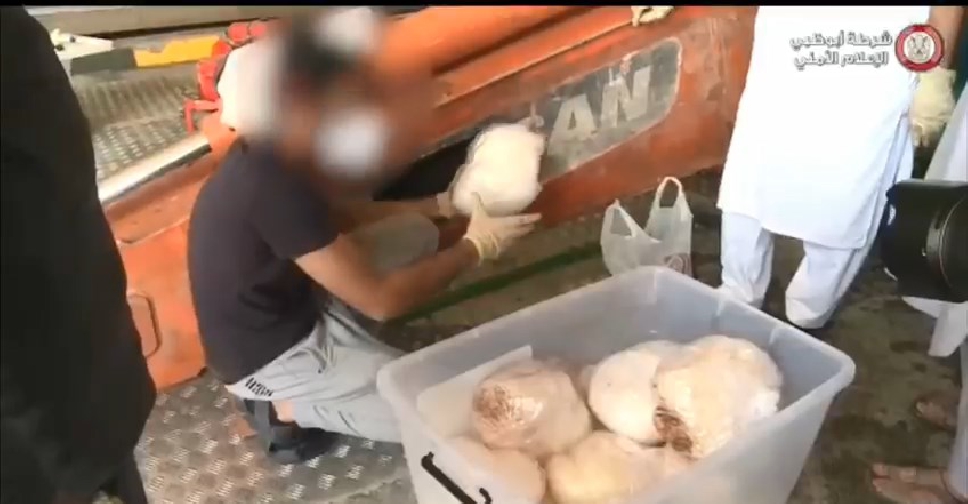 Abu Dhabi Police
The Abu Dhabi Police have seized 450 kgs of heroin and crystal meth from a truck and arrested 14 members of a criminal network.
In a video posted on their official social media handle, teams from the Abu Dhabi Police are shown using metal grinders to rip apart parts of a truck to recover the drugs.
The gang was monitored during an intensive investigation called 'Death Network'.