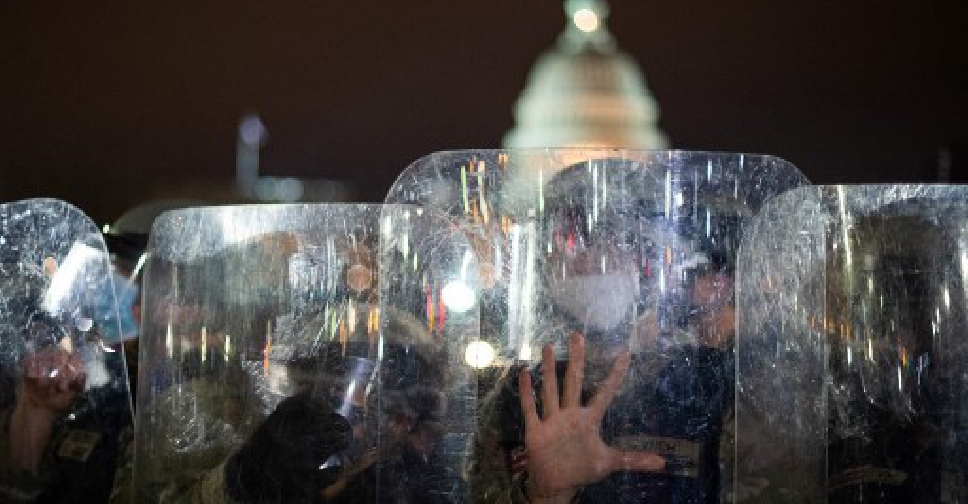 AFP
Washington DC is under a night curfew following the storming of the US Capitol by supporters of President Donald Trump and the UAE Embassy has called for all of its citizens to abide by the restrictions.
In a post on social media, the Embassy also advised people to stay away from the protest areas in the city.
Washington DC's Mayor Muriel Bowser implemented a citywide night curfew from 6:00 pm (local time) on Wednesday until 6:00 am on Thursday after the riots.
She later issued a public emergency order for a total of 15 days to cover the Presidential Inauguration Day.
It gives her the ability to call curfew at any time.
Speaking on Dubai Eye 103.8's Business Breakfast, Bernd Debusmann Jr., a Washington-based freelance journalist and former Deputy Editor of Arabian Business, said the city is also grappling with restrictions imposed due to the COVID-19 pandemic, and this could hit local businesses.
He told the show that Washington had prepared for some unrest ahead of Trump's rally for his supporters, but the scale took everyone by surprise.
Alexandria and Arlington in Virginia are also under a curfew until 6:00 am on Thursday.
تدعو سفارة دولة الإمارات لدى واشنطن جميع المواطنين المتواجدين في واشنطن دي سي بالابتعاد عن مناطق التظاهرات التي تشهدها المدينة، والالتزام بقرار منع التجول بدء من الساعة 6 مساء اليوم حتى الساعة 6 صباح يوم الخميس 7 يناير
في حالة الطوارئ يرجى الاتصال على الرقم (202) 243-2400 https://t.co/F2SA2IDqNM

— UAE Embassy US (@UAEEmbassyUS) January 6, 2021