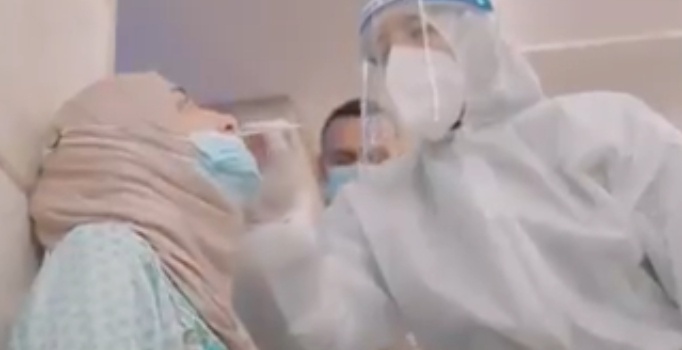 Abu Dhabi Media Office
A new video has been released on social media showing Abu Dhabi's proactive COVID-19 testing drive in action.
High density parts of the city centre are being targeted.
It's part of the Emergency, Crisis and Disasters Committee's ongoing efforts to maintain public health in collaboration with Abu Dhabi Police and Tamouh Healthcare.
Testing is being conducted outside people's homes for residents' safety and convenience.