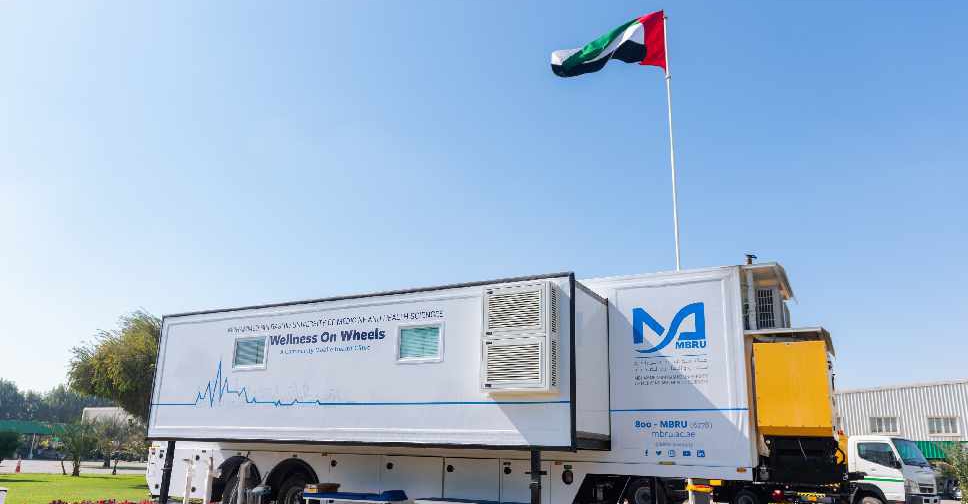 @DXBMediaOffice/ Twitter
Mobile clinics have been deployed in Dubai to administer the COVID-19 vaccine.
It's part of the 'Wellness on Wheels' initiative launched by the Mohammed Bin Rashid University of Medicine and Health Sciences (MBRU), in collaboration with the Dubai Health Authority (DHA).

Two mobile clinics staffed by 11 nurses and doctors are providing the jabs across 11 vaccination points.
The move is in line with Dubai's efforts to vaccinate 100 per cent of all eligible adults by the end of the year.
A total of 7,688 people have already received their COVID-19 vaccination through the WoW clinics in less than a month.
Staffed by volunteer healthcare specialists, the clinics seek to expand access to healthcare services and provide medical assistance to blue-collar workers, orphans and other unprivileged individuals in the UAE.
#Dubai introduces COVID-19 vaccination drives across the city through mobile clinics deployed as part of the Wellness on Wheels (WoW) initiative by @MBRUniversity in collaboration with @DHA_Dubai. pic.twitter.com/2vw7v4b7X3

— Dubai Media Office (@DXBMediaOffice) March 8, 2021