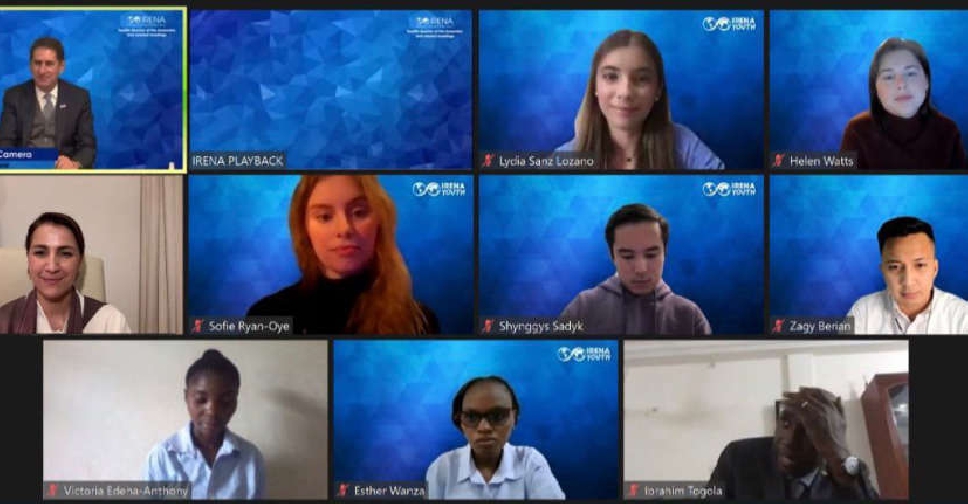 WAM
The 2022 Irena Youth Forum's highlighted the contribution of young people to developing solutions that can fast-track the transition to renewable energy.
As part of the 12th session of the IRENA assembly, the forum aimed to identify the main areas of the global energy transition that needs the support of the younger generation.
In her opening remarks, Mariam bint Mohammed Almheiri, Minister of Climate Change and the Environment, said the UAE strongly believes in the ability of the youth in playing an active role in strengthening climate action.
She added that they'll rely on young innovators to help achieve the Net Zero by 2050 Strategic Initiative by developing climate-smart solutions that are instrumental in making the UAE climate-neutral by 2050.
The Forum featured a presentation on the outcome of the Global Youth Energy Outlook (GYEO) report by Student Energy, a youth-led international organisation empowering young people to accelerate the sustainable energy transition. Moreover, promising young innovators and entrepreneurs from across the energy space showcased their renewables solutions that can help the world meet its climate goals.
Mariam Almheiri highlights youth's role in shaping global response to climate change at IRENA Youth Forum#WamNews https://t.co/5qBKInlv8C pic.twitter.com/LUTBKwCCWm

— WAM English (@WAMNEWS_ENG) January 16, 2022