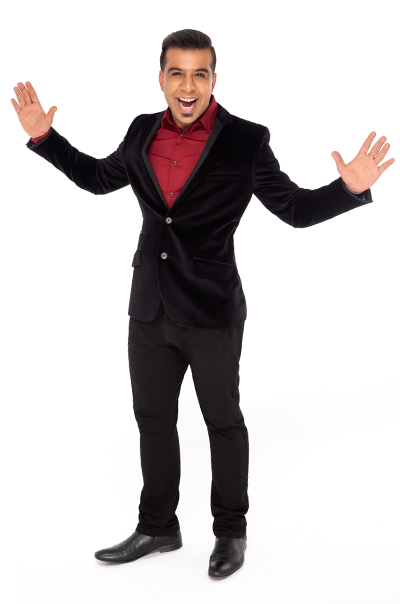 Mojtaba is the host of Bezan Berim Baa Mojtaba Drive Show.
Mojtaba grew up in Dubai and has always had a keen interest and involvement in the arts and radio, Mojtaba's first love is football, even with a busy schedule he still finds the time to practice five times a week. His talents on the pitch were awarded in high school with the best goalkeeper cup in the "international schools tournament."
In his spare time between Radio Shoma 93.4 and football, he loves to write short stories and expresses his inner thoughts through poetry and art.
Something that you may not have known about Mojtaba is that he is an accomplished theater actor who's often seen wearing his costumes around the office in the mornings. Another fact that you may not know about Mojtaba is that he is an adrenaline enthusiast, often taking part in bungee jumping, sky diving, and climbing.
IF I WASN'T WORKIN' AT RADIO SHOMA 93.4 I'D BE…
An elementary school's sports coach
MY FAVORITE CELEBRITIES ARE…
Albert Camus, Charlie Chaplin, Oliver Kahn
THE FARSI SONG THAT BEST DESCRIBES ME IS…
Habib – Mard e Tanhaay e Shab
I HAVE A FEAR/PHOBIA OF…
Exams
A BEAUTIFUL DAY FOR ME WOULD BE…
The day that no one tries to persuade me to get married.
I BET YOU DIDN'T KNOW I COULD…
I could turn my arm 180 degrees.
MY FAVORITE MOVIE IS…
The Elephant Man
I HATE IT WHEN…
My mustache isn't even.
MY FAVORITE PLACE IN DUBAI IS …
SEGA Republic in Dubai Mall.