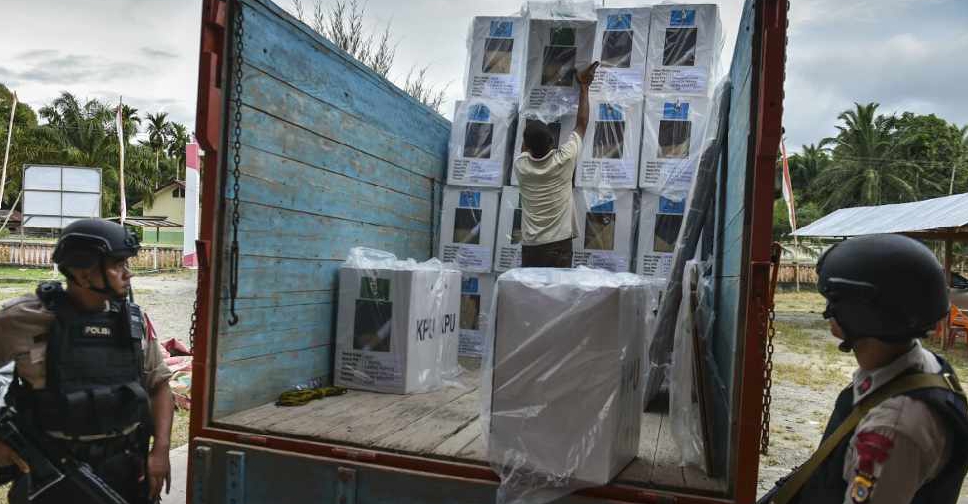 CHAIDEER MAHYUDDIN / AFP
More than 10,000 people have stepped forward to crowd-source elections results across Indonesia on Wednesday in real-time, in a bid to thwart election irregularities.
Ballot tampering charges are already being made between the camps of incumbent Joko Widodo and retired general Prabowo Subianto.
According to reports, volunteers from Kawal Pemilu (or Guard the Election) will post photographs of result tabulations from polling stations on its website to ensure they match official vote tallies.
Nearly 193 million people are eligible to vote for the Southeast Asian country's president and thousands of legislative seats on one day, making it the biggest single-day election in the world.